This is the second year of our new annual tradition, Encounter! Encounter is our special end-of-year giving campaign to fuel next year's goals that God has laid on the hearts of our church and our leaders. This year's Encounter campaign is called Tell the Next Generation. We are inspired by Psalm 78:4, which says to "tell to the coming generation the glorious deeds of the Lord, and his might, and the wonders that he has done." We want our church to come alongside the coming generation both at home and around the world as they follow Jesus!
For Encounter 2023, we have two goals and a dream!
Goal 1: International Mission
Our church has a rich history of global ministry! This year, we are striving to take part in a project that will have a lasting impact. We want to build a church building in Nepal. God has truly been moving in Nepal! One recent report from Gordon-Conwell Seminary stated that the Nepali church may be one of the fastest growing in the world, moving from .1% of the population in 1970 to 10.93% of the population in 2020. We want to be a part of that. Our goal is to build a church building in Jumla, an area in the Northeast part of Nepal located in the foothills of the Himalayan Mountains at an elevation of about 9000 ft. The congregation currently meets at the Pastor's house, on the roof. This roof also serves as the threshing floor for the wheat harvest. During cold winters and bad weather, they squeeze as many people as possible into the living area of the house. Also as part of our Mission focus, we will be giving Christmas gifts to all of our missionaries from the Encounter fund.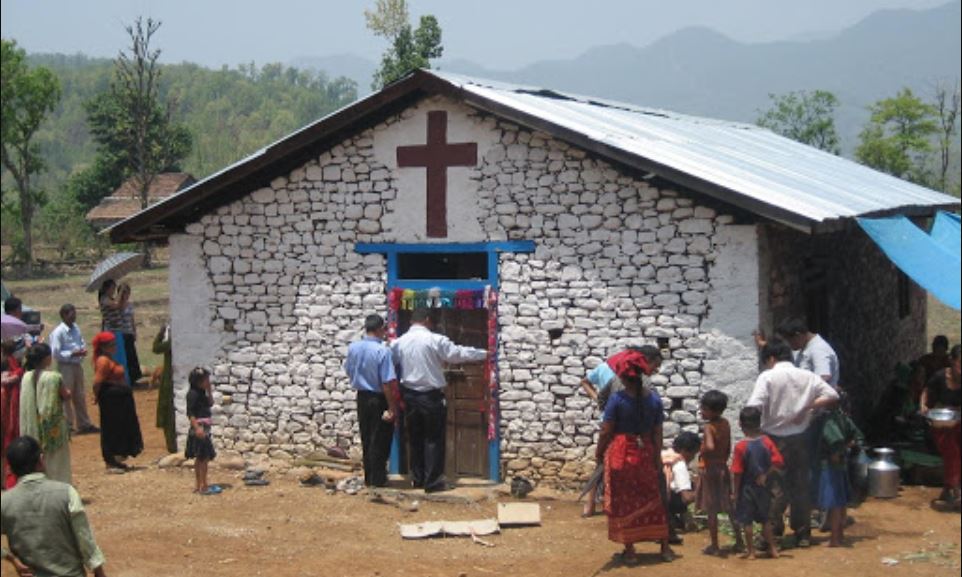 Goal 2: Next-Generation Facilities
We love our Children and Youth Ministries! These two ministry areas are the greatest focus of our staffing, our programming, and our facilities. We are seeking to continue this tradition by updating our facilities in these areas to match the same level of quality we have for our adults. For our kids, we want to make a vibrant new check-in area with bright colors and graphics to help them get excited to attend. After checking into the fun new check-in area, our kids can jump into a new tube slide and arrive downstairs, ready to worship! The Fellowship Hall will also be renovated with new sound and projection technology, as well as new wall texture and paint. For our Youth Center, we plan to build a Game Room in the open office at the end of the gym. The main youth room will also receive new technology, as well as paint and graphics, and all the furniture will be improved or replaced.
We will also be investing in our preschool. Northport Christian Preschool has been pouring into families for many years. We want to bring the preschool even closer into the family with a new name! Going forward, the preschool will be called Island Christian Preschool. We will also be renovating the exterior of the building to complement our other ministries and facilities. There are other ideas for ministry and facility improvements as we are able.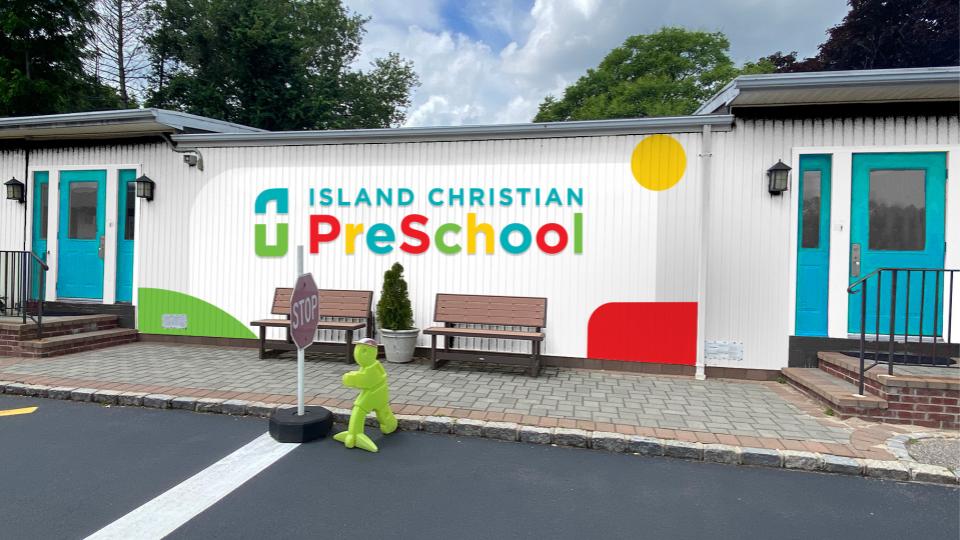 A Dream: New West Entrance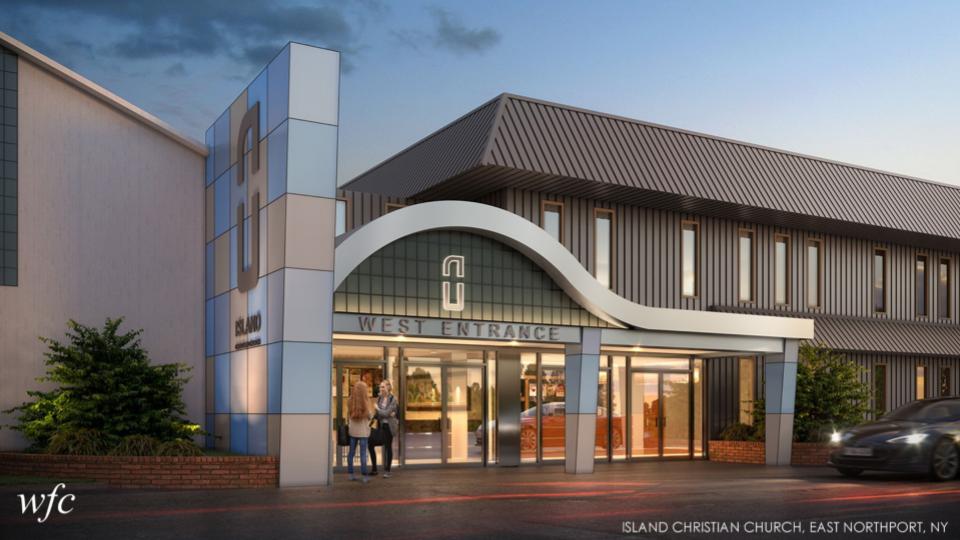 Beyond our goals, we also have one dream that we are working on: a new West Entrance! The current West Entrance is nearing the end of its usable life. The awning is weather-beaten, the doors are becoming difficult to lock and maintain, the skylight leaks, and the columns are slowly sinking into the ground. The West Entrance will need attention in the near future. So, we are beginning the process of replacing it! This design ties together our separate buildings in a new, creative way and also brings together design elements from our south entrance to give our exterior a more unified look.
As 2022 is coming to a close, we are excited to look into 2023 and begin these exciting projects! Will you please pray about how you might be able to partner in this mission? Our goal for Encounter 2023 is to raise $150,000. Please don't feel an obligation to participate. For many people, this is a hard year and it's not possible to give above and beyond regular tithing and support. For others, though, Encounter is a great opportunity to jump into the 2023 vision and propel it forward. Please pray and ask God what he would have for you in Encounter 2023 and follow His leading! God has always provided for our needs, and we know He will continue to do so.