We support missionaries who are spreading the Gospel all over the world. The last words of Jesus as He was ascending to the Father: But you will receive power when the Holy Spirit has come upon you, and you will be my witnesses in Jerusalem and in all Judea and Samaria, and to the end of the earth." (Acts 1:8 ESV)
"…Jerusalem"–home and close to home
"…Samaria"–the nearby regions
"…the ends of the earth"–further away
Notice that these were not sequential–it was not Jerusalem then Samaria. There are coincidental–Jerusalem and Samaria and the ends of the earth.
We are following this pattern in our world mission outreach.
Click on the > below to expand.
"Jerusalem"

Paul Sandberg – United States
Paul served as the Missions Pastor at Island Christian for 19 years. He now is the President of Messiah's Outreach, a local mission board, working with churches to foster healthy missions involvement, ministering to missionaries in the field, running short term missions trips and sending long term missionaries. Website • Email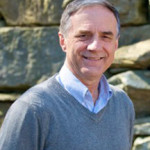 Peter Vanacore – United States
Peter began ministering to youth in 1978 through Youth for Christ on Long Island. In 1981 he joined the staff of Long Island Youth Mentoring and worked as an Area Director for mentoring ministry. He helped develop a mentoring ministry with incarcerated juveniles and later served as the Field Staff Supervisor. In 1996 Peter moved to Massachusetts to become the New England Director for Straight Ahead Ministries. In 2000 he became the National Field Director where he helped develop the School of Juvenile Justice Ministry.
After leaving Straight Ahead, Peter started the Christian Mentoring Institute in 2003 under the leadership of Long Island Youth Mentoring. Along with his duties at CMI, Peter was a part-time faculty member at Gordon College from 1999-2008 where he taught courses in counseling and at-risk youth. CMI merged with CAYM in 2005 and Peter became the Executive Director two years later. Peter has a Masters in Social Work from Fordham University. Website
"Samaria"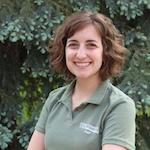 Amy Culhane – United States
Amy works full-time as the Camp Director for Camp Cedarbrook (formerly Camp Cherith) in the New York Adirondack Mountains. Camp Cedarbrook is a non-denominational, Christ-centered camp whose mission is to reach and disciple girls for Jesus Christ. Website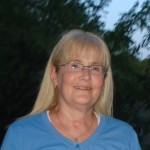 Cindy Knakal – United States
Cindy is a home-grown missionary who has a passion for reaching the deaf community for Christ. After decades of ministry here at Island Christian, she is now reaching the deaf around the world with D.O.O.R. International. She is helping translate the Bible into sign language, providing training for deaf Christians and helping plant churches.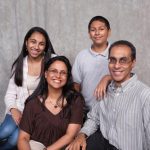 Carlos and Tanya Santiago – United States
Carlos and Tanya work with Family Life Ministries in Arkansas. Carlos is developing the Weekend to Remember follow-up curriculum. This curriculum will be an interactive multimedia experience that will allow couples to continue to grow closer to God and each other long after they return home from the weekend. Tanya helps run the office and is responsible for the coordination of marketing and communications for the Love Like You Mean It cruise. In addition, she helps with the organization and coordination of the Summit on Step Family Ministry.
"The Ends of The Earth"
~Africa~
Daystar University – Kenya
Daystar University is an interdenominational, evangelical Christian liberal arts university in Nairobi, Kenya with students from over 25 African countries. We support their "Institute for Christian Ministries and Training" by supplying scholarship money for some of the 600 short-term students remaining in their native Africa to preach the Gospel. Website • Facebook • Twitter •
~Asia~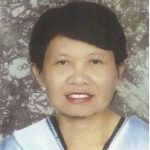 Annie Acero – Philippines
Annie is a Philippine native who became a Christian while working as domestic help here in the United States. She returned to her native Philippines to reach her fellow countrymen for Christ, where she has faithfully served for over 20 years.
J&K – Overseas
J & K and their children served with a well-known college ministry for 13 years, reaching out to college students. They now are working with the Jesus Film leading short-term missions trips to bring the gospel to the most unreached people. They also use modern media to develop new tools to "translate" the gospel for young people today. Because many of their missions trips take them to areas that are hostile to the Gospel, we are not giving their name but they would love to have prayer covering for their work and safety. Website •
~Europe~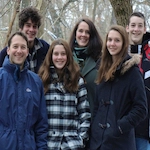 Andy & Bethany Maier – Germany
Andy and Bethany have been serving in Europe since 1994. Since August 2010, they have ministered at Black Forest Academy, a school for missionary children, located in southwestern Germany. Andy and Bethany's ministry focus is on discipleship and leading students in outreach to the local German and Swiss communities. In addition, Andy has begun to lead teams to remote, unreached areas in Central Asia to open doors for the Gospel and to help with discipleship and leadership training.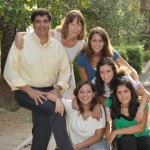 Rafael & Mary Restrepo – Spain
Rafael was born in Colombia and became a believer through Island Christian Church. His wife, Mary, is from Nebraska. They have served as missionaries in Monteviedo, Uruguay, Barcelona and Murcia, Spain. They are currently church planting in Hondon and Torrevieja, Spain and also reaching into North Africa, Cuba and Bolivia. Mary leads a ministry that rescues women from human trafficking. Missions Website • Church Website • Personal Website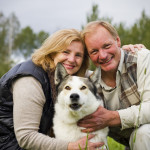 Linden & Janice Viinalass – Estonia
Linden and Janice have been married for over 30 years and they have five children all of whom are involved in ministry in Estonia. Over the 19 years they have served in Estonia, they have seen a modern country emerge from the shadows of Soviet Russia. Focusing on family ministries in support of local churches, they have opened the first crisis pregnancy center called "A Light in the City" and are able to get into the lives of hundreds of youth through pro-life and HIV prevention seminars. They are currently developing a Christian camp called "A Light in the Forest". Website • Email
~Latin America and the Caribbean~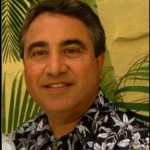 Jose & Dian Avila – Latin America
Jose has been serving the Lord as a full-time missionary in Latin America for more than 14 years. As a second career missionary, he came out of the U.S. corporate environment and served as a team administrator and treasurer in Peru. He also served as a Church Planting facilitator and trainer in Costa Rica. Jose grew up in the USA and has been married for 29 years to his wife Dian and they have three children. Jose has now joined Messiah's Outreach and works with them in Central America and Cuba. Email



Cuban Pastors – Cuba
We sponsor a Cuban pastor who works with three house churches in Cuba. He works in facilitating the training of new believers and developing new churches in Cuba and maintaining a campground called "Las Palmas", where they host programs for pastors and youth. Island Christian Church has adopted this area of Cuba as a part of our missions focus in this country.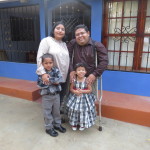 Gloria Sequeria & Wilbert Alvarado – Nicaragua
Wilbert and Gloria direct all Forward Edge operations in Managua, Nicaragua. This includes helping to organize team visits and managing the everyday activities of Villa Esperanza, a home for children who have been rescued from the Managua city dump. Wilbert and Gloria adopted a little boy in 2009, and were blessed with the birth of their daughter in the spring of 2009. Website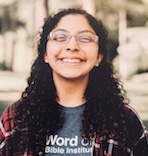 Bryanna Geisen
Bryanna graduated from the Word of Life Bible Institute with a burden to reach people in Latin America with the Gospel. She is serving with Word of Life missions in Bolivia. Bryanna is working with the children in Bolivia (in camps and school), and participating in outreach events all over the country.