June 27th - July 1st, 2022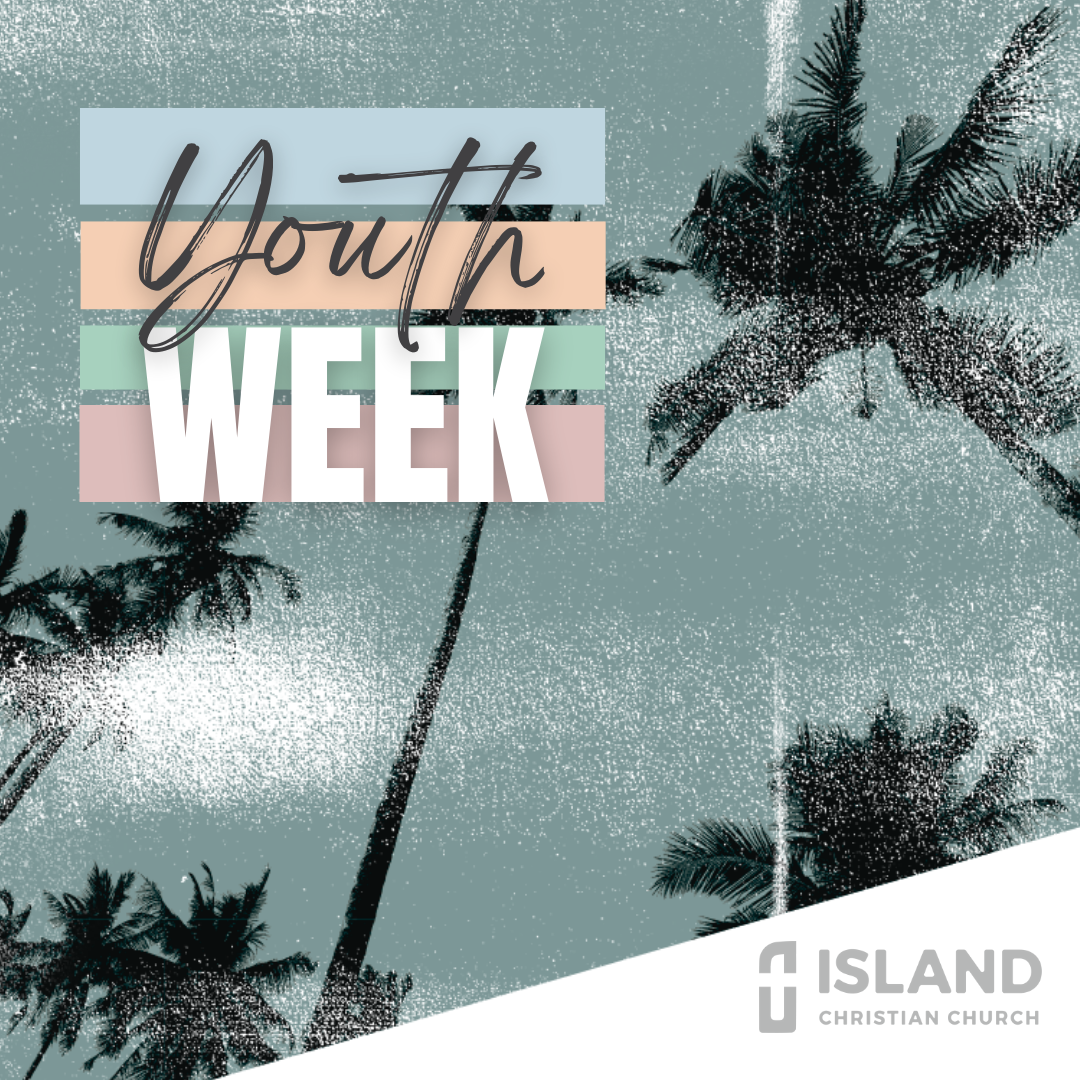 Youth Week is the official kick off to summer @ Island Christian Church! It's a time to take your faith to the next level. It's a time to learn what it means to really follow Jesus and live your life as His disciple. It's a time to learn, to be challenged spiritually, to make new friends, to strengthen existing friendships, it's a time to serve, a time to have fun and there's usually some really good food and snacks to enjoy throughout the week! If you're a student who finished 6th Grade - 12th Grade you are welcome and invited to join us.
Evening Sessions (no sign up required)
Monday 6/27 - Thursday 6/30
7:30 PM - 9:30 PM
Special Guest Speaker: Allen Parr
Events
MONDAY 6/27
Tailgate Party @ Island Christian Church // 5pm-7:30pm // Cost:$10.00
A Fun Start To YW2022 With Food & Fun!
Session One With Special Guest Speaker Allen Parr // 7:30pm-9:30pm
TUESDAY 6/28
Tiki Action Park // 12pm-3pm // Cost:$26.00 Includes Mini Golf, 2 Go-Kart Races, 15 Arcade Tokens, & Lunch
Drop Off & Pick Up @ Tiki Action Park, 1878 Middle Country Road, Centereach, NY 11720 (Directly Behind Burger King)
Session Two With Special Guest Speaker Allen Parr // 7:30pm-9:30pm
WEDNESDAY 6/29
Day Of Outreach @ NYC Love Kitchen (9th-12th Grade Only!) // 8am-5pm Drop Off & Pick Up @ Island Christian Church
Session Three With Special Guest Speaker Allen Parr // 7:30pm-9:30pm
THURSDAY 6/30
Top Golf // 10:30am-12:30pm // Cost: $20.00
Includes 2 Hours Of Golfing & Lunch.
Drop Off & Pick Up @ TOPGOLF In Holtsville, 5231 Express Dr N, Holtsville, NY https://topgolf.com/us/holtsville/
Final Session With Special Guest Speaker Allen Parr // 7:30pm-9:30pm
FRIDAY 7/1
YW2022 Dinner Cruise Wrap Up! // 4:30pm-9:00pm // Cost:$50.00
Come sail With Us on the DixieII out of Captree State Park for our YW2022 grand finale! Our group will enjoy The beautiful scenery of The Great South Bay And Fire Island Lighthouse while we slowly cruise at a slow speed around the calm sheltered waters of the bay. Price Includes The 4 hour cruise plus dinner & dessert.

Drop Off & Pick Up @ Captree State Park DixieII,
3500 E. Ocean Parkway, Babylon, NY 11702 http://www.dixiellcharterfishing.com
---
Order Your YW2022 T-Shirt Before They Are Gone! **Early Bird Special - Register For YW2022 BEFORE 6/10/22 & Get A T-Shirt For $10.00 (After that they will be $14.00)
Allen Parr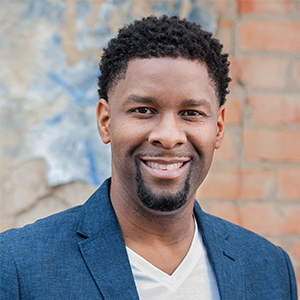 Allen G. Parr Jr. is a licensed and ordained minister and has been teaching the Bible for 25 years. In 2004 Allen graduated from Dallas Theological Seminary with a Master of Theology degree with an emphasis on Pastoral Leadership. He is also a certified instructor for Walk Thru the Bible. Allen is the founder of The BEAT, an online Bible teaching ministry that publishes videos that reach thousands of weekly viewers worldwide. He is also the author of two eBooks and has a blog hosted on his website allenparr.com. Allen has a passion for helping people discover the joy of studying the bible. He also feels called to equip an inspire other Christian content creators utilize digital ministry to fulfill the great commission. Allen currently resides in McKinney, TX and is happily married to his beautiful wife Jennifer and is the proud father of their daughter Anaiah and their son Micah. In his spare time, Allen enjoys a good round of golf, a competitive game of chess and loves to play racquetball.