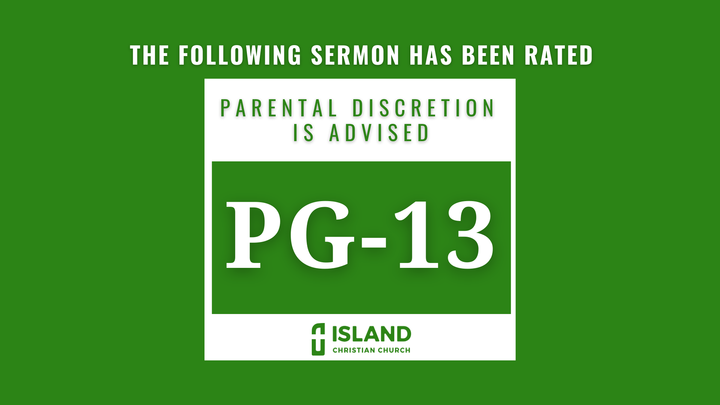 March 26, 2023
This Sunday will be an interesting day at Island Christian!
We will be talking about SEX in our services.
Yes, it is the day the Staff has affectionately started calling Sex Sunday. Accordingly, you could consider the sermon to be rated PG-13.
Parents, you should make the best decision for your family, but I do think it is an excellent week for your middle school and high school students to be in the room. Our culture bombards all of us with sexual messaging every day, and that includes your teens! We all need to be reminded of God's standards for sex and how that plays out in the lives of both marriage and single people.
Watch